There are times in your life when you may need to ask for money to get what you want. You could need a lump sum to buy a house or just a bit of extra cash for a renovation or add-on. As a consumer, you have choices on how to get these funds, and installment loans are some of the most common.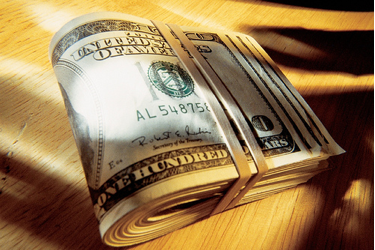 Image from Flickr
What Are Installment Loans?
Unlike payday loans or credit cards, installment loans provide you with a set amount of money and a set period for repayment. Typical examples of installment loans are home mortgages, car loans and small business bank loans.
For instance, you could buy a car with a $15,000 loan requiring 6% interest and a 60-month repayment period. This way, you would be paying a set fee each month to pay off the loan, so there are no surprises. You know exactly what you're getting. With a set monthly payment, you can still organize your finances and even monitor the payments you make for your loan.
The Top Benefits of Getting an Installment Loan
Not sure if you want a typical installment loan? Check out the benefits first.
• Set repayment periods. When you sign up for your loan, you'll be given a repayment period. Typical periods for mortgage loans last for 15 or 30 years.
• Consistent monthly payments. Once you have your loan, you'll always know exactly what you owe every month.
• Lower interest rates than payday loans or credit cards. Non-installment loans, such as payday, title and credit card loans, have relatively higher interest rates.
• Reliability. Installment loans have a much better reputation and are easier to trust.
• Transparency. Because of reliability, especially if you choose a bank or a lending company with a high reputation, you know exactly what is expected of you once you get an installment loan. The interest rate, repayment period and any other loan terms are clearly spelled out in the paperwork.
Hopefully, these benefits are in line with what you want from a loan. Before making any big decision, talk to several banks or lenders to get the best interest rate and repayment period possible to fit your needs.
If you find a good lender with low interest rates, make sure you can genuinely afford the monthly payments that come along with your loan. Failing to pay your loan promptly will result in bad credit and possible home foreclosure or car repossession. Nobody wants that to happen.