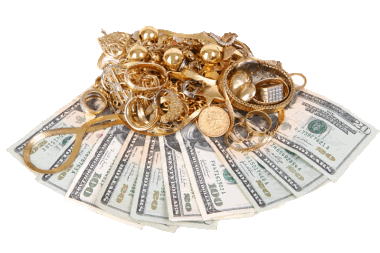 Are you looking for ways to earn money from home? CashGoldAndSilver.net is one of the many sites that offer a way for you to do this. What makes CashGoldAndSilver.net different is that what it offers will not require you to call up or email anyone. What it involves is buying old and broken jewelry and making money out of gold and silver.
The whole package that you can get from CashGoldAndSilver.net includes everything you need to know explained in detail in a 100-page manual, 2 DVD's, and a 10-page quick start guide. These will educate you on how to start your Cash for Gold party so that you can start earning, all for just $199.99.
The site CashGoldAndSilver.net is very simple and straightforward. Everything that the website has to offer are contained in just five pages which are the home page, the order and pay page, more info page, job details page, and the frequently asked questions page. The home page shows a very striking image of gold coins being held by two hands which immediately sets the mood for the whole website. The sparse descriptions and explanation on the website can actually be enticing for visitors, making them curious as to what the site really is all about.
Even though you can get little information from the website, its promise of earning money easily and quickly is enough to keep the interest of many visitors. The site tries to fill in the gaps by providing visitors with a number they can easily call and a contact form that they can fill up with their inquiries.