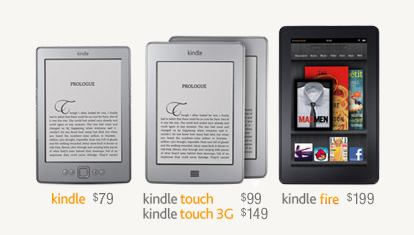 After much anticipation, Amazon has finally released the new models of Kindle and the Kindle Fire tablet. The Kindle Fire Tablet is priced at $199 and is slated to compete with Apple's iPad.
With a full-color touchscreen, a cloud-based browser, dual-core processor and more, this is an affordable alternative for anyone who's ever asked the question "Kindle or iPad?" I am sure there will be a lot of cross country conference call rates between family members about this one especially since Christmas is just around the corner.
Other features include:
* Thousands of apps in the Amazon appstore
* More than a thousand beautifully illustrated children's books
* Free instant streaming of movies and TV shows for Amazon Prime members
* Adobe Flash Player
* Free AmazonCloud storage
* Extra durable screen
* Whispersync technology
Pre-order yours today, and they will be shipped on a first come, first service basis starting November 15th.