Daily Archives:
May 2, 2011
I have always been looking for cheaper alternatives to printing like, cheap flyer printing, album printing and loose prints printing. And now that I am hooked with Instagra.am, an iPhone app I have blogged about, I am looking for ways to be able to print them too.
Enter Keepsy!
Photo album and scrapbook maker Keepsy is releasing Instant Album, a photo book for Instagram photos.
The Instant Album product pre-selects 30 to 35 of the user's best filtered Instagram photos, as determined by "likes," and auto-generates an album with pages of photos grouped by time in an experience that strips out the complexities normally involved in the photo book creation process.
Those with a penchant for detail can lose themselves in the Instant Album-making processing if they so choose. Users can edit the album's layout, drag-and-drop photos onto the same page, edit backgrounds, add artwork, customize text and font and transform each album page as they see fit.
The final result is an 11-by-8.5 inch hardback album that retails for $29.95 for 30 pages, with each additional page costing $0.99.
—
The price is a bit high, for me who is accustomed with free books. But it is one of the the things I will most definitely try.
Like Keepsy on Facebook.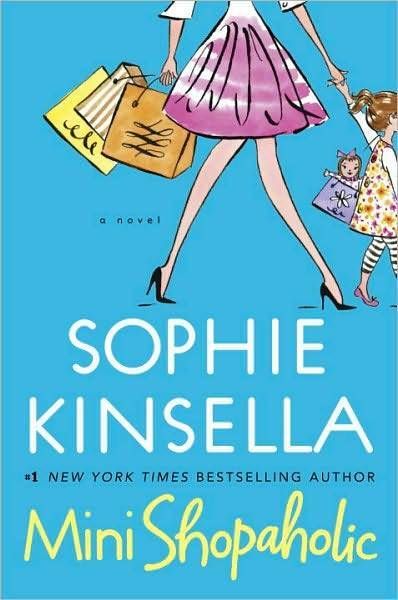 Finally got to read ONE book last April – I managed to finish it over the weekend (so it was a cross over between April & May), thanks to having no internet access at my parents' place. I badly needed to work, but my Mom was alone so instead of writing about acne remedies I went to sleep at her place and accompanied her.
This book was over-the-top hilarious. I cannot believe Bloomwood – is she real? Because she seriously needs some therapy, if not for the comedic twists to the story, this woman needs to be in an asylum! And how did ever-sensible Luke fall in love with her? Note that this is my first Shopaholic book to read, EVER. (I've read other Kinsella books) So I need to brush up with her history
(I only saw Confessions of a Shopaholic the movie).
And I mean this in a very positive way – I love the book but Bex is a crazy woman!